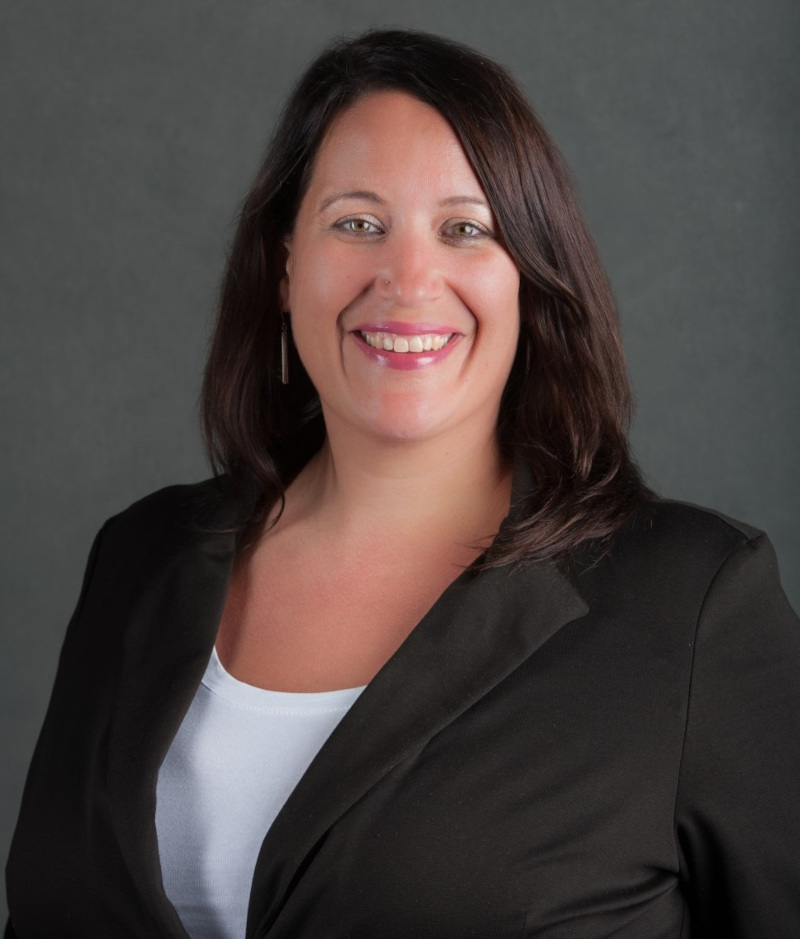 By Charles Mombo
Meet Diane Burnham. Diane is the executive director of the South East Chicago Commission (SECC). As the commissioner, she oversees and recommend the annual services, budget and Service Provider Agency to the city. She started in the fall of 2013 and was initially hired as a program manager over community development. She started before the existence of the Special Service Area (SSA) #61 and the downtown Hyde Park brand.
SECC is the sponsor agency for SSA #61 which is responsible for supporting businesses and business district improvements in Hyde Park. Special Service Areas, also known as Business Improvement Districts in other cities, are local tax districts that fund expanded services and programs .
Originally from Milwaukee, Wisconsin, Diane got her start working for a nonprofit in her home city prior to moving to Chicago in 2000. With double master's degrees in management with a nonprofit concentration and a masters in urban studies, she moved to Chicago in search of bigger and brighter opportunities. According to Diane, "I couldn't be happier about working with SECC and in Hyde Park. I love having our office here in Hyde Park and the Hyde Park community. It's so diverse and in terms of the residents, businesses, the arts and cultural offering. There are lots of things in this region that has really impacted my life personally as well, and just learning the history of the city."
What is the goal and objective of the South East Chicago Commission (SECC)?
In 2000, the SECC transitioned into a community-driven non-profit organization focused on enhancing the quality of life in five neighborhoods on Chicago's South Side (Hyde Park, Kenwood, Oakland, Washington Park, and Woodlawn). We also partnered with several dozen nonprofits in the neighborhoods we serve to expand our reach. We also did a lot of work with crime prevention and reporting, but then we also started some housing programs where we were working with tenants and going to housing court to help tenants who were victimized by slumlords.
Founded by the University of Chicago in 1952, the SECC will be celebrating its 70th birthday next year. Over the years, we worked with the University of Chicago on some of their not so bright history. One that we don't always like to talk about, but at the same time, because of that history, we are now where we are today – urban renewal. As a regional organization, we have the responsibility to be good stewards for the region by including our community partners in some of our goals and objectives to improve the look and feel of communities we work in. So that way, we can dispel negative stereotypes about the south side. We also do a lot of that work through eight different business corridors and dozens of community partners.
Does the SECC have any plans for crime prevention in Hyde Park?
For many years, what is now known as the Crime Lab at the University of Chicago was formerly a crime research and prevention center located out of SECC's offices here on 53rd Street. At the time, it was headed by a former executive director named Bob Mason.
At the turn of 2000s, we stepped away from crime prevention, programming and reporting. Today, our work is more concentrated in the business corridors and with working with communities. Safety is important to SECC because when people don't feel safe, they may not visit again. Our strategy is if you improve the look and feel of business corridors in the region, it will naturally attract economic development because people will spend money when they visit the neighborhood.
I have been the representative and face of the organization and have attended press conferences held on 53rd Street and Harper with other community leaders and businesses. I have also participated in community strategy meetings around crime prevention and provided my own experiences and expertise around solutions. We are definitely not the lead on crime prevention, but we work very closely with other leaders, elected officials and local CAPS districts.
So, although we don't have any direct plans for crime prevention right now, we are in the conversations to come up with solutions.
What differentiates SSA #61 from the "Downtown Hyde Park" brand?
In 2014, the SECC was awarded Service Provider oversight of the Special Service Area (SSA) #61 Hyde Park. City of Chicago SSAs, also known as Business Improvement Districts or BIDS, are local tax districts that fund expanded services and programs through a localized property tax levy within the designated footprint. In the case of SSA #61, this area is the 53rd and 55th Street corridors connected by Lake Park Avenue. SSA #61's services include beautification and maintenance, business district capacity building, economic development and district marketing. Some of the special services includes streetscape elements, such as power washing the sidewalks, providing the litter abatement to help offset the city, cleaning the alleyways, curb side and flower planting with holiday floral. It also includes the street banners that say downtown Hyde Park. Basically, we do things that beautify the neighborhood.
Downtown Hyde Park is the creation of SSA #61. It's a brand that evolved from SSA #61 in 2014. For clarification, we didn't create the Downtown High Park brand. It's been referenced in documents as early as the 1970s. However, we brought it back because we felt the need to distinguish the downtown brand. We use the brand as a customer attraction technique to bring people to Hyde Park.
I will definitely give credit to Eric Greaves, a former colleague of ours who helped launch the brand. He was the first SSA Program Director. He recently passed away and I feel like he would've been so happy to see where we are now.
What is your biggest achievement to date as executive director?
I've been in my role now for four years as executive director. My biggest accomplishment is transitioning the SECC from the University of Chicago into a fully autonomous nonprofit organization. Although we've always been a nonprofit, our policies and practices were intertwined with the university.
So, through the divestment, we have peeled back 65 years of marriage and peeled back those layers to identify the things that SECC needed to exist. We also went through extensive strategic planning to make sure that our organization's mission and vision were aligned with our board and bylaws.
We have made many other achievements. As an example, the two newly completed mural projects, next to the Metra viaducts at 53rd Street and Lake Park Avenue, are really close to my heart. Before the murals, we vanished, grayed and brightened the two walls. They didn't have anything on them prior to that. Additionally, we've done lots of work around vacant lots in Woodlawn and Washington Park. I think the biggest achievement to date is that the organization successfully transitioned from the University of Chicago.
What motivates you?
What motivates me in this work is the robust staff of three working in a fast-paced environment. Also, what motivates me is being able to be a conduit for change for others and being able to help lead that change.
Who are the most influential individuals in your life?
Oh my God! The most influential? There've been so many influential individuals in my life. When I was young and at risk, I joined the Public Allies program, which is somewhat like AmeriCorps. Michelle Obama, who has a longstanding and meaningful relationship with the program served as an Executive Director in the 1990's and remained a strong supporter during her time in the White House and after. I knew of her before she was what everyone else sees her as now. She influenced my life because of this program to really help provide opportunities for young at-risk individuals. I was on a different path before I found community work. And of course, my parents were very influential in my life. My parents were blue collar, low-income workers of the Midwest. My dad was a factory worker and my mom worked at a grocery store. I grew up in the city of Milwaukee, so I'm not new to city environments. I'm not new to the struggles that people go through to overcome barriers in their life to be successful.
What do you like about Hyde Park?
I like the busy non-stop, hustle-and-bustle of Hyde Park's busy business neighborhood. I also like the food but can't narrow down to one particular restaurant. I have several restaurants in mind whether it's Cedars on the west, Chant right downstairs from me or Valois across the street. And then, I can go over to Medici 57th. I could continue east on 55th and there's Morry's Deli and a variety of Vietnamese restaurants. It's just ridiculous. I could keep going, because there are so many great restaurants in Hyde Park. You could literally eat your way through Hyde Park.
On a serious side, I love Hyde Park's arts, culture and the history of the region. Depending on who you talk to on any given day, you will meet people whose families were born and raised here. People who came to school here, people who migrated here from other countries either because they went to the university or because they wanted to live in a diverse community.
We have Washington Park on one side and the lake on the other. I love the music, whether it's the jazz festival, whether it's the old school jazz and blues, whether it's the great migration. I mean, this whole region is just like tripping with culture. I love it. For me, it's like a perfect dynamic where everyone feels included.